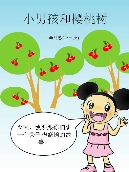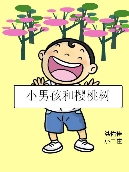 To enable students to broaden and deepen their learning, Primary 3 students went through a guided reading lesson using the
Fun with Chinese
series of Chinese educational comics, in alignment with the Chinese lesson "Washington and the Cherry Tree". In the form of a KooBits interactive ebook, functions such as voice narration and panel-by-panel playback allowed students to read and learn at their own pace.
After the lesson, students then created their own comic to answer questions given by the teacher, using characters from
Fun with Chinese
. Pupils were taught basic storyboarding skills and were more engaged in learning by using new vocabulary they had learned.
听说读写-漫画创作
三年级高级华文第十二课《小男孩和樱花树》
学生边读边听多媒体儿童漫画书系列《校园乐翻天》。
学生使用阅读课上学到的词汇创作出自己的漫画书。
配音旁白与漫画形式可提高阅读吸引力。
学生学会如何构建故事纲要,使文本生动。
漫画创作加强学生的判断、思考及创作能力: