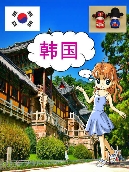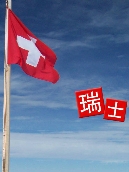 Expanding upon the Chinese Language textbook curriculum, the Research Project on Amazing Countries was based on the Primary 5 Higher Chinese chapter 《爱斯基摩人》. Using the Eskimo people and Arctic region as an example, students were taught how to create a KooBits ebook on a country with a unique landmark.
To facilitate collaborative learning, students were divided into groups of 4-5 students. Each group could independently decide on the country they wanted to research. As the project was to be completed during the June school holidays, groups were also free to set each member's tasks and processes for monitoring group progress.
To encourage self-directed learning, teachers instructed that each ebook had to contain 4 sections of information: Location (such as maps, flags, climate), History (origins, ancient peoples, wars), and Culture (language, music, food), in addition to information about the unique landmark.
Using KooBits EDU to conduct this assignment also allowed students to maximise their use of ICT tools to enhance their learning. In addition to conducting online searches to find information, students could embed and stream YouTube videos, add interactive triggers, and share their work with peers online.
专题作业:世界真奇妙
五年级高级华文第八课《爱斯基摩人》
学生分组合作进行专题研究,通过在互联网上搜寻资讯,制作关于不同国家特有文化或地标的电子书。
指定各个组员完成特定题目:
地理知识(位置、气候)
历史背景(建国、战事)
文化资讯(建筑、地标、音乐、舞蹈、食物)
让学生自我设定学习目标,在课堂学习之外开展学习。
学生必须学会搜寻资料,完成电子书的制作。